Hey guys,
Having been registered on the site for quite some time doing a lot of reading, I thought it was about time to introduce myself.
I'm Eddy, 25, I live in East Kent and I'm building a Sierra based Roadster.
I had spent a bit of time looking for the right donor Ė I wanted a CVH to be able to easily change to a zetec at a later date.
Last March I picked up this little beauty for £220 - it even had tax and MOT!
I drove it just under 80 miles home and other than a bit of blue smoke on the over run, and some wheel wobble at 60+ mph it performed quite well.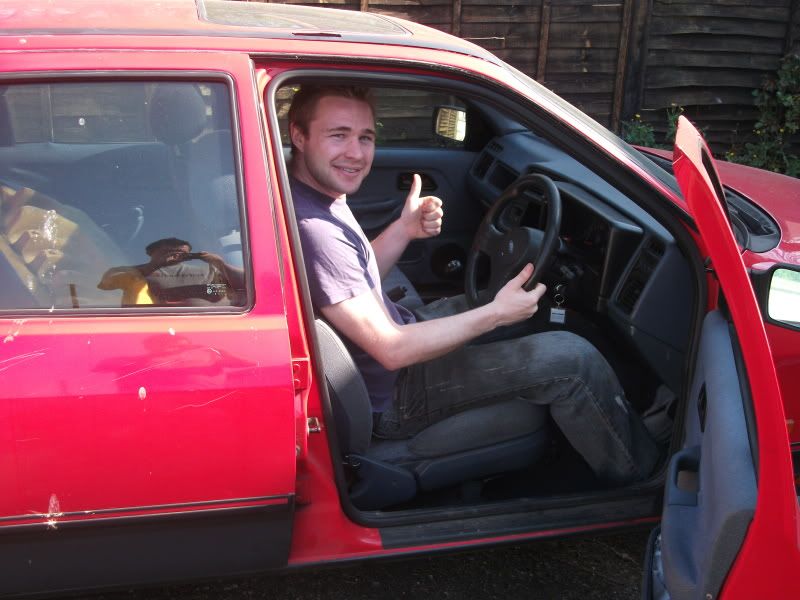 It sat on the driveway for a month or so whilst I read up on stripping the donor and arranged a few tools needed for the job.
The bank holiday weekend came and I recruited a couple of mates to help with the job. We managed to turn it into a bare shell pretty quickly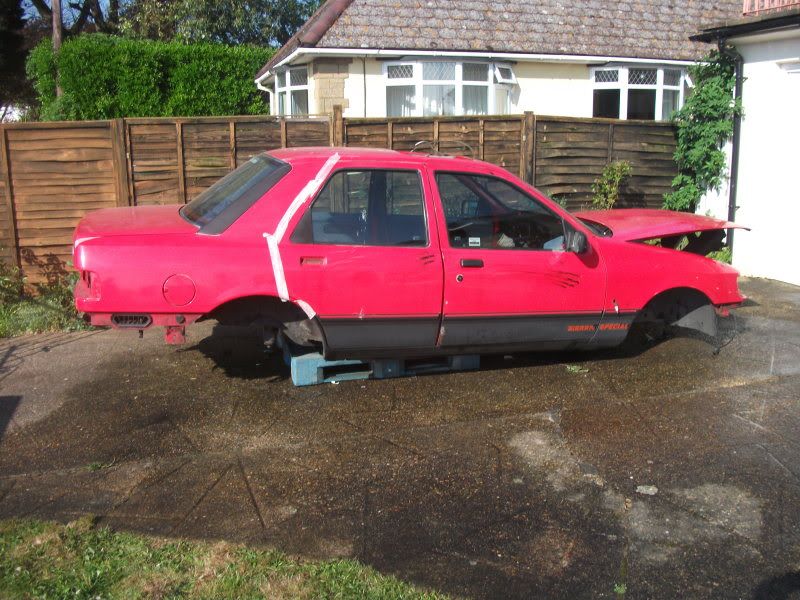 Iíve made an album on photobucket which has all the pics (limited to four on here) for the project so far for those that are interested:
http://s6.photobucket.com/albums/y20...a/Donor%20Car/
After completing the strip, I paid my helpers with a well earned BBQ and a couple of beers.
Arranged for the local scrappy to come and get rid of the shell Ė initially they wanted to charge £50 to take it away, due to it having no ID but managed to persuade them to make the 5 mile trip for free.
Managed to sell a few bits from the donor that I didnít need to help pay for it Ė Easily made back the cost of the donor by putting a breaking advert on ebay, and still have a few bits left in the garage to sell.
The plan is to use the CVH on bike carbs to get through IVA and swap to zetec afterwards. I want to keep the initial build quite basic which will allow me to carry out upgrades in the future. I will be buying a pre-welded rolling chassis kit once Iíve got my chartership exams out of the way at work, so hopefully after that things will progress a bit quicker.
Spent a bit of time taking the CVH apart - Given the bargain price of a HG kit and bolts, and that the engine would be easy to work on whilst on the engine stand, I took the head off to investigate. I found the combustion chambers and piston crowns to be pretty coked up, and the HG not to be too far from failing. I cleaned up the piston crowns with oven cleaner and have soaked the valves in gunk. Hopefully it should be alright with new gaskets / oil seals, oil / oil filter, and cam belt.
I had heard that the 1600 head can be used, so picked one up locally for £20. Iím not sure how true it is as there doesnít seem to be a massive amount of information available other than a bit on the fiesta forums about people using the 1800 bottom end on their xr2s. It looks like it might lead to problems with the compression ratio given that the combustion chamber on the fiesta head is huge compared to the sierra one. Might need different pistons or skimming. If anyone has any info on this it would be greatly appreciated.
Since stripping the donor I have managed to collect a few parts - I managed to get a set of ZX6R carbs complete with airbox for £23 delivered, an exhaust manifold for £50 delivered and a set of escort gti wheels and tyres for £80.
Other than that I have cleaned and painted the gearbox, and had a go at setting up an electrolysis bath to de-rust the parts that need it, which seemed to work pretty well.
Slow progress I know, but Iím in no real rush. Although a track day a Castle Combe the other weekend has made me want to get it finished!