Hope everyone is well? I have not posted anything for a while so I thought I would update as to what has been going on in the last week or so.
The start of last week I found a donor for sale, a 1991 1.8 cvh hatchback for less than £200 and decided I wanted it. Sierra had two months tax and test left so I hopped on a train and after 3 hours I arrived. A quick toilet break and brew with the seller and I was on my way home again. Drove just over 100 miles home in the sierra and it didnt miss a beat, everything works as it should do, the electric windows are fine and the interior is immaculate. The previous owner was an older chap who had owned the car for around ten years and just wanted something newer.
I then found myself with last weekend free from work so I got hold of Handy Andy and found that my flat pack chassis was ready for collection. So on Saturday me and my co-builder jumped in the sierra for a 300 odd mile round trip to Saturn Sports Cars, again the sierra was spot on.
If anyone is thinking of buying one of these kits from Andy then all I will say is go for it, they are great value for money and it together like a glove. They will also save you shed loads of time at the beginning of the build.
Quick piccy of my flat pack at Saturn.
Also provided was a template for marking out the lines on your build table. This is a massive help both with time saving and accuracy at the start of the build.
If I can offer some feedback Andy, with the sheets being so long when it comes to unfolding and getting flat on the build table the folds in the template can be a bit of a pain, but it soon flattens out with some rubbing. Maybe if the template was rolled up it would solve this?
Little piccy of one of the template sheets.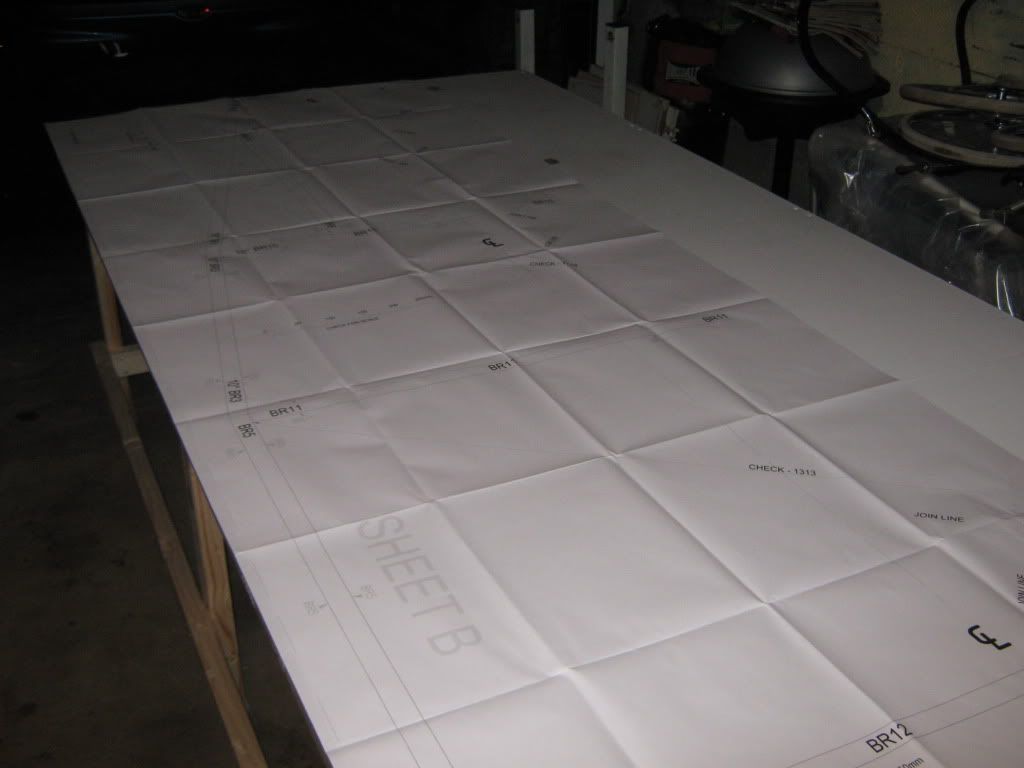 Time was taken to cut and join the two parts of the template together and block out ready for the br rails to be laid down. Before we scored through the template we decided to lay the br rails down over the template and check accuracy. At first we thought the chassis pack had been cut wrong as there was a gap of around 3-4 mil between br's 5-6 3-4 and 1-2. After checking and double checking every measurement we realised that the template was out by a few mil. As we thought we had the join lines spon on we could not figure it out. This was not really a big problem as we only had to move the template in a couple of mil or do the same with the br rails and re draw a couple of lines. After doing so, more measurements where taken and we found the bottom rails to be spot on as per book spec.
Join lines,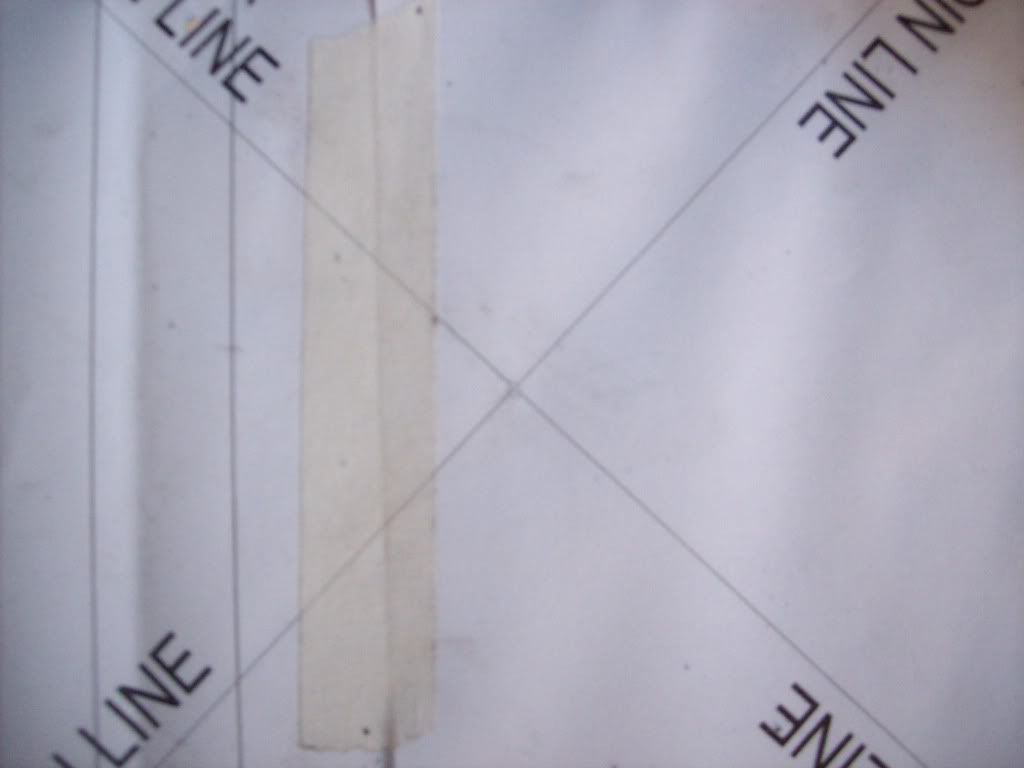 Bottom rails all in ready to be tack welded,
The flat pack all fitted together nice and snug with only a small bit of grinding required on br's 8 and 9 to fit nice and tight.
Andy (spud69) also took us out in the demo car up at Saturn. That blew my mind! well worth the trip up just for that. I was realy amazed that the speed and handling of the car. Andy and Andy are very nice blokes and I would recommend them to anybody thinking of purchasing one of there products.
Sorry about the essay! and I hope the piccys come out ok.
Cheers
Ryan.