-
Announcements
(
http://www.haynes.co.uk/forums/forumdisplay.php?f=2
)
- -
Hello
(
http://www.haynes.co.uk/forums/showthread.php?t=3171
)
| | |
| --- | --- |
| mr-p | 29th November 2009 11:13 PM |
---
Hello

Evening All,
Been lurkin here for a long while...anyways,
Started to make some progress again finally after about a year of my tacked up chassis slowly turning red!
One house move a new workshop & garage & renewed enthusiasm to get moving.
Met the 3ge guys, Ash & Gingea1pom at Exeter, bought some bits & am on the way again. Sitting in Ashes car helped, made a few car noises in my head...:D
Anyway here she is, its been at a stand still for nearly 10 months but I am underway again & have set myself a few targets for the new year & plan to stick to them funds allowing.
The beginning - Jan 2009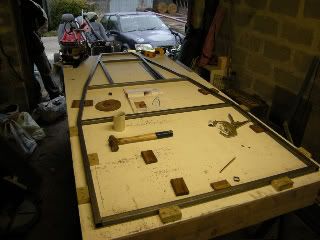 The Donor - 3 Weeks ago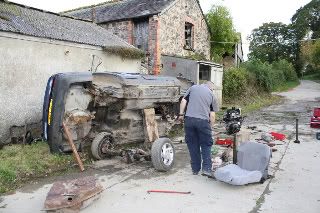 Now - Today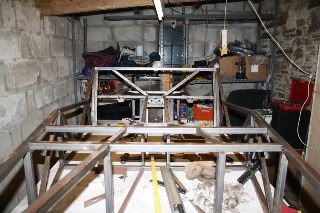 Looking forward to 2 weeks @ christmas to crack on, in between eating several times my own body weight in food & ale..
P.
| | |
| --- | --- |
| londonsean69 | 29th November 2009 11:35 PM |
---
That's a good bit of progress::cool:

I too am looking forward to Christmas. Not Christmas itself but the time off work:D
| | |
| --- | --- |
| Bonzo | 30th November 2009 08:10 AM |
---
Welcome to the forum

A very warm welcome to the forum mr-p

Nice to see that you have made some progress :cool:

Set yourself small targets & the job will be a good un ..............Probably still be on the road before me :D :o

Very warming to see that we have a plethora of builders in the West Country. ( Always wanted to say that ) :D
| | |
| --- | --- |
| jasongray5 | 30th November 2009 09:40 AM |
---
Welcome bud!

Only Just down the road from yourself, (Near Holsworthy)

The guys on here realy know their stuff and are super helpfull, they are also a good bunch of chaps too!

Best of luck with the build

Jas
| | |
| --- | --- |
| 3GE Components | 30th November 2009 10:00 AM |
---
Welcome mr-p,

Good to see the show gave you the insperation to carry on, now's the time to get on with things, when summer comes the car will be ready! :)

Kind regards

John
| | |
| --- | --- |
| mr-p | 30th November 2009 12:21 PM |
---
Cheers all,

Summer would be nice for a complete car but after seeing all those BEC at the show has changed my plans a bit, have got a lot of saving & justifying to do before then.

P.
| | |
| --- | --- |
| mr-p | 21st February 2010 07:02 PM |
---
Right then time for an update.
Since November I have built the tunnel twice, once because the doner I got had an MT75 box in it so took most of the tunnel out & put it back in to what I thought were the amended positions must have been the cold weather over christmas affecting me brain as it was way out. On checking somehow one side was a bit off & the other was way off - any ways out it came again & back in.
Made a start cleaning up the sierra bits but get bored of that pretty quick think that they will get cleaned & painted as & when they are needed.
I had 2 weeks off work which was going to be mostly build time (paternity leave!!) but most of it got sucked up removing old milking equipment from a parlour & installing sockets & lights that is next to the workshop(thanks Mr Landlord FOC). Got the roadster in there, what a difference a space with good lights & a bit of room makes!!
From this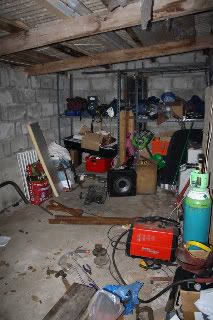 To this
Suspension brackets, steering column supports, CP16 & 17, the curved bits at the back by the seats are all done. Also removed all the darn red stuff that creeps uo on me every time I leave the workshop.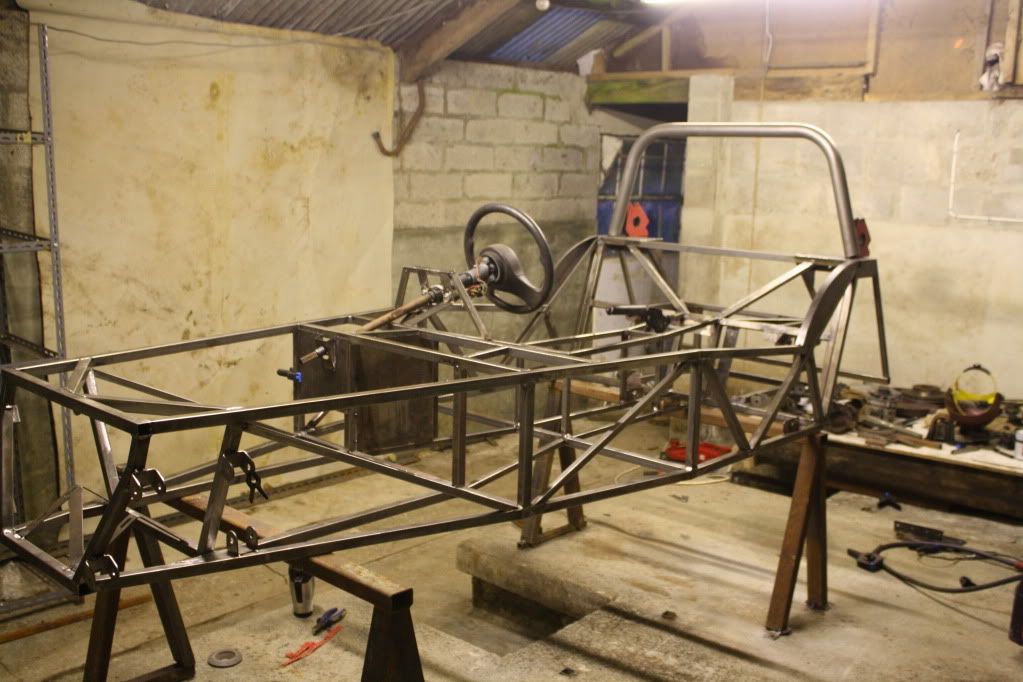 Most of the chassis is welded also.
Today saw the pedal box 50% done, just the pedals & the brake & clutch supports to do. Feels like making good progress now.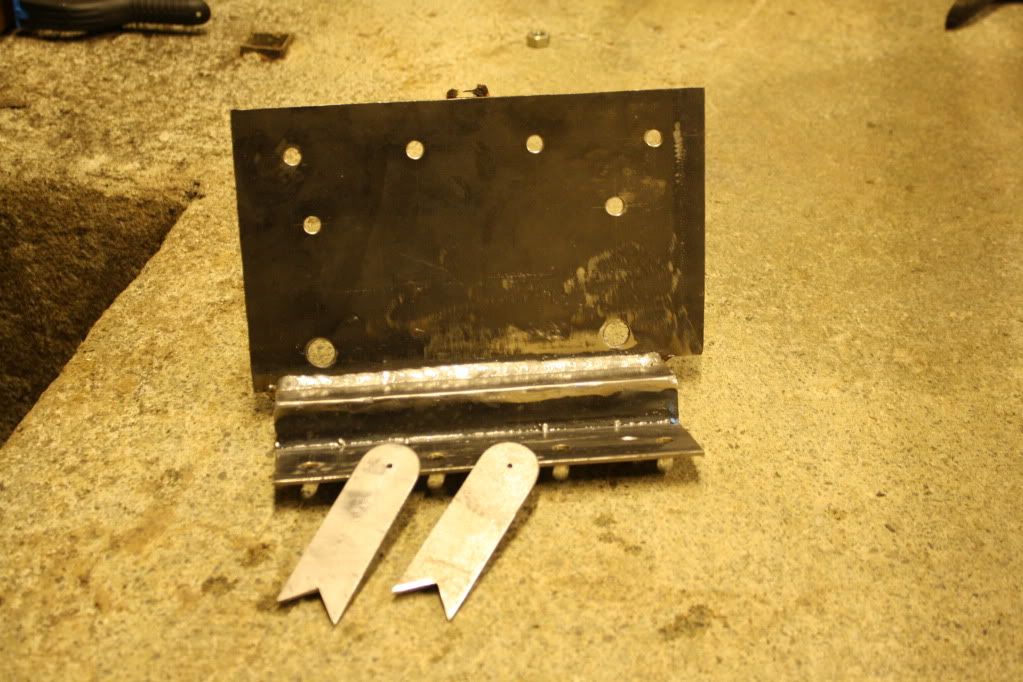 Once the pedal box is done, bit of procurement & the bones are next, which means - WHEELS ON!!!
Cant wait!!
P.
| | |
| --- | --- |
| HandyAndy | 21st February 2010 07:14 PM |
---
Nice work there :cool:

having more space around your build area is a real bonus , tho the more space i have , the more stuff i put in it :o .

chassis is looking great, lets see some pics when she,s on wheels, Thats a big "moment" when you can wheel it around.:)

not too many sleepless nights ??? congratulations on your new arrival :cool:

cheers
andy
| | |
| --- | --- |
| Davey | 21st February 2010 07:22 PM |
---
Well done Mr P, showing some good progress there. I've just done my rear suspension so all I'll say is good luck with making yer bones up;) .

D.
| | |
| --- | --- |
| mr-p | 21st February 2010 07:45 PM |
---
Yeah its nice & tidy at the moment but I can see all manner of stuff infiltrating my nice clean area.

Getting it on wheels will be wicked although im going to have to 'modify' one of the doors to get it out:eek:

Not too bad on the sleeping thing as the missus bears the brunt of it as unfortunately for her I do not have breasts therefore pretty useless for feeding.:D
All times are GMT +1. The time now is

06:13 AM

.
Powered by vBulletin® Version 3.6.4
Copyright ©2000 - 2020, Jelsoft Enterprises Ltd.