-
Announcements
(
http://www.haynes.co.uk/forums/forumdisplay.php?f=2
)
- -
mx5 based build
(
http://www.haynes.co.uk/forums/showthread.php?t=13657
)
| | |
| --- | --- |
| RichardH | 3rd July 2015 11:01 PM |
---
| | |
| --- | --- |
| RichardH | 3rd July 2015 11:02 PM |
---
diff mounted, bolts need cut and still waiting on oil seals and breather
| | |
| --- | --- |
| RichardH | 3rd July 2015 11:03 PM |
---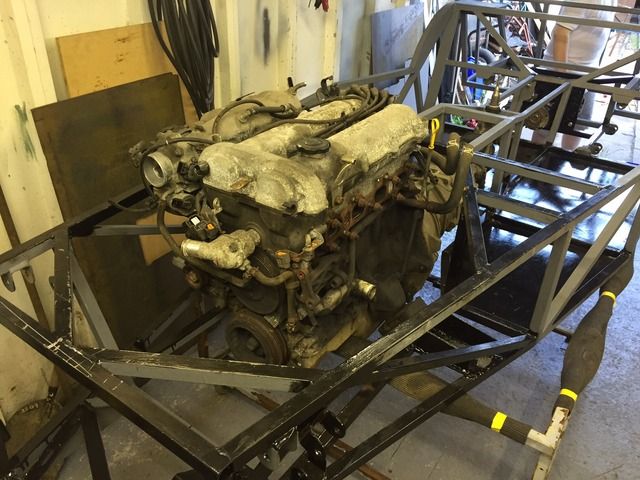 | | |
| --- | --- |
| norton | 5th July 2015 02:17 PM |
---
Well done you. I wish I went for the Talon rear end :(
| | |
| --- | --- |
| dubzter | 5th July 2015 07:31 PM |
---
| | |
| --- | --- |
| JasonL | 5th July 2015 10:04 PM |
---
1.8L diff housing removal

I don't mean to hijack your build thread, but I've picked up a Talon chassis and diff cover/housing, but I'm struggling to work out how to get the existing diff housing off.

From what I can see, you have a standard (?) diff, but mine (see attached pic) has inner drive axles that the drive shafts bolt onto, which prevent you from sliding the carrier from the housing.

Does anyone know how to get it off? I've looked though the manuals on the mellens.net site, but no luck. I think I might have an LSD, which I keep reading you shouldn't take apart.

See pic below. Sorry if my question is daft, but any advice (or abuse) welcome.
| | |
| --- | --- |
| RichardH | 5th July 2015 10:19 PM |
---
i believe once you have unbolted the shafts the drive flanges lever out like any other drive shaft
| | |
| --- | --- |
| JasonL | 6th July 2015 09:49 PM |
---
Thanks. Tried a crow bar and a little elbow grease but no luck.

Prying one out seems to draw the other one in.

I'm reluctant to put too much force into it in case I damage it.

Where did you hear about it? Do you have a link?

Thanks.

J
| | |
| --- | --- |
| norton | 7th July 2015 12:32 PM |
---
It helps if you pry the joint awy from the casing evenly with two bars 180o apart. Assertive taps with a hammer to the flange whilst doing this also helps to break it free.
| | |
| --- | --- |
| JasonL | 8th July 2015 05:48 PM |
---
Thanks Guys, just needed a few hefty blows and came out a treat.
All times are GMT +1. The time now is

05:01 AM

.
Powered by vBulletin® Version 3.6.4
Copyright ©2000 - 2022, Jelsoft Enterprises Ltd.